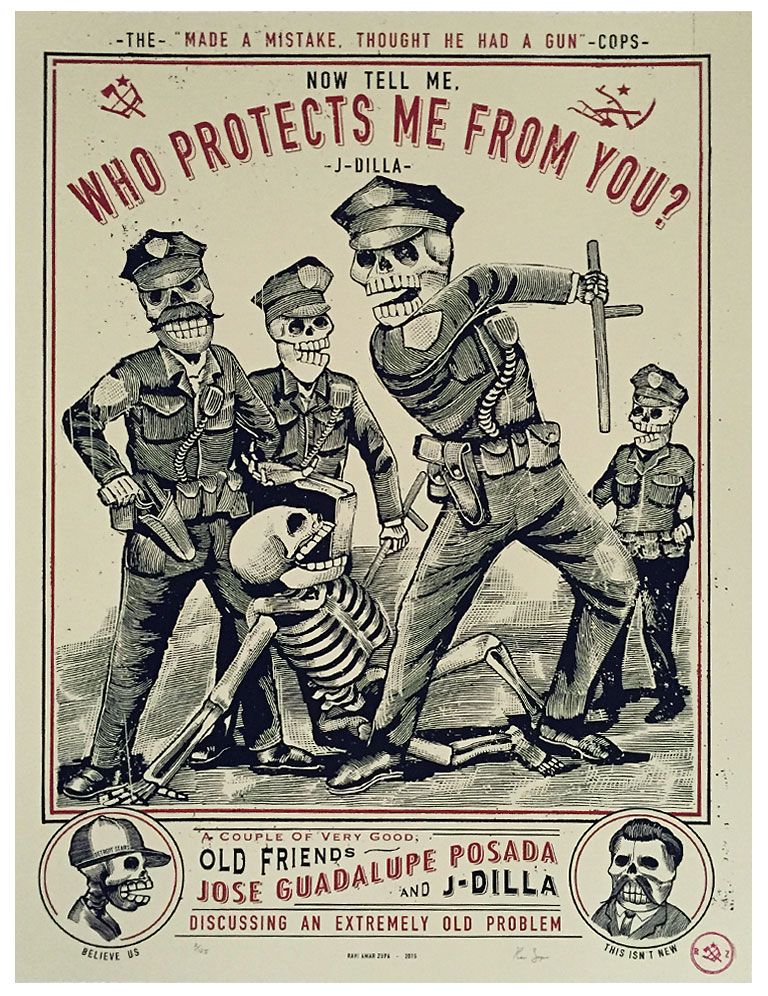 AN EXTREMELY OLD PROBLEM
18″ x 24″
2 color screen print
Edition of 125
Signed & Numbered
$50.00 – COMING SOON – AVAILABLE ON THE BLACK BOOK GALLERY WEBSITE – FRIDAY, MAY 15th 12pm Mountain Time
From Ravi Zupa:
After all this madness began in Baltimore, I watched "Do the Right Thing" again for the first time in many years.
In one scene, Mookie is walking to make a delivery and Da Mayor stops him just to say, "Always do the right thing".
"That's it?
"That's it."
"I got it, I'm gone".
He does do the right thing in every choice he makes.
If you haven't seen "Do the Right Thing" or haven't seen it recently, Now is the time.
I lost two members of my immediate family to very complicated and troubling violence. I feel so sad right now. For Freddie Gray and everyone else who has been murdered by police.
I will be giving $25 from the sale of each print to the Fund for Rebuilding Baltimore.