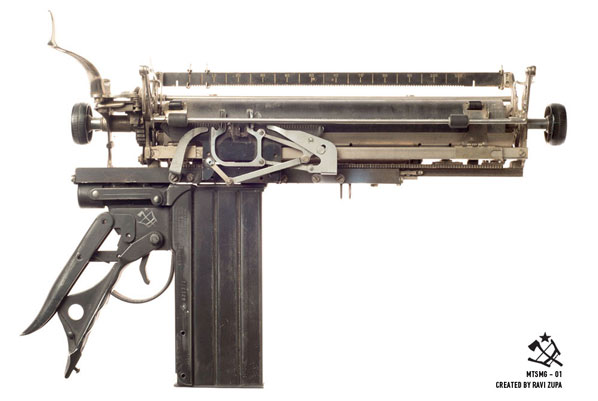 Ravi Zupa
The Calm
Opening Reception:
Saturday, March 14th
6-10pm
Artist in attendance
Free & Open to the public
Exhibit runs March 14th – April 5th
After nearly five years on Santa Fe Drive we have moved to a more refined space at 304 Elati St. in the historical Baker neighborhood. We will continue to feature national and international artists in exhibits running concurrently within our main gallery space and two project rooms. We are excited to introduce you to the new setup and appreciate your continued support.
Our first exhibition will feature new work by Ravi Zupa, a very skilled emerging contemporary artist from Denver. This will be Ravi's fifth exhibit in Denver with us; over the past two years we have also exhibited Ravi's work at international fairs in Miami and New York. Ravi has also exhibited work in London, Montreal, Los Angeles, Chicago, Denmark, Mexico City and San Francisco. His work has been acquired by prominent art collectors across the globe and demand continues to outpace availability. For his upcoming exhibit "The Calm" we look forward to presenting a juxtaposition of Ravi's paintings and his "Mightier Than" sculptures throughout the entire gallery. Join us on Saturday, March 14th as we open our new location with a very powerful and unique exhibit.
From Ravi Zupa –
"The meaning of the tile of this exhibition 'The Calm' is entirely obvious and uncomplicated. There is a stillness that surrounds all the chaos, violence and madness of life; a stillness without which the storm would be without any reference.
This is the first appearance of the 'Mightier Than' sculptures in one of my solo exhibitions. Anyone who has ever shot a firearm with the intent to hit a target knows the importance of stillness before squeezing the trigger. After the crack of a weapon, a similar stillness follows even deeper and more intensely quiet than the first. The same stillness is needed before and subsequently follows immediately after forceful words and ideas are spoken. Every piece of art that is worth looking at has in it a space where the viewers' eyes are given a moment of rest. It is in this space that the madness and activity is truly felt. – This is "The Calm"
Black Book Gallery
304 Elati St.
Denver, CO 80223
AVAILABLE ARTWORK
www.BlackBookGallery.com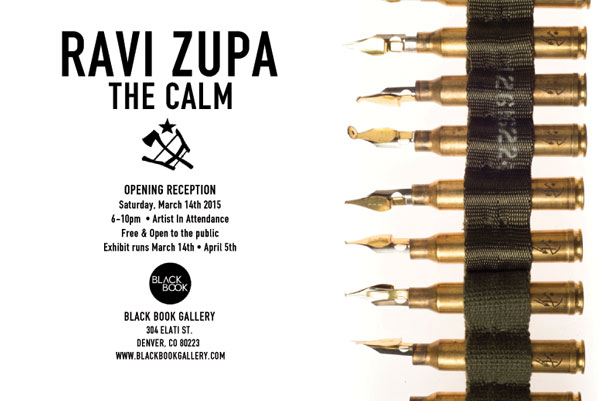 About the "Mightier Than" Series
Ravi Zupa is an artist known or his mastery of a surprisingly broad range of media and techniques: drawing, painting, screen and relief printing and sculpture. He has been creating these typewriter firearms since 2007 but until recently they were elements incorporated into sculptures and installations. In 2013, Ravi decided to focus the concept and execution and have them stand alone as individual works.
Last year he was honored to be invited by Shepard Fairey to participate in
"The Provocateurs" art exhibition in Chicago. This was the unveiling of the "Mightier Than" series.
Each piece is constructed primarily of disassembled antique typewriters. There is also stapler and scrap metal components. Everything is held together with welds, bolts and rivets. The stocks and wooden handles were all shaped from salvaged oak. Each gun is hand etched by the artist with his signature saw and hatchet symbol.
The ammunition is comprised of Speedball pen nibs and used ammo cartridges of various sizes. The pen nib points of the .223 and smaller calibers are pressure fitted into the neck of the cartridge and the nibs of the larger calibers are pressure fitted and held into place with a piece of a standard number 2 pencil. Each cartridge is laser etched with the artist's signature plow and scythe symbol.