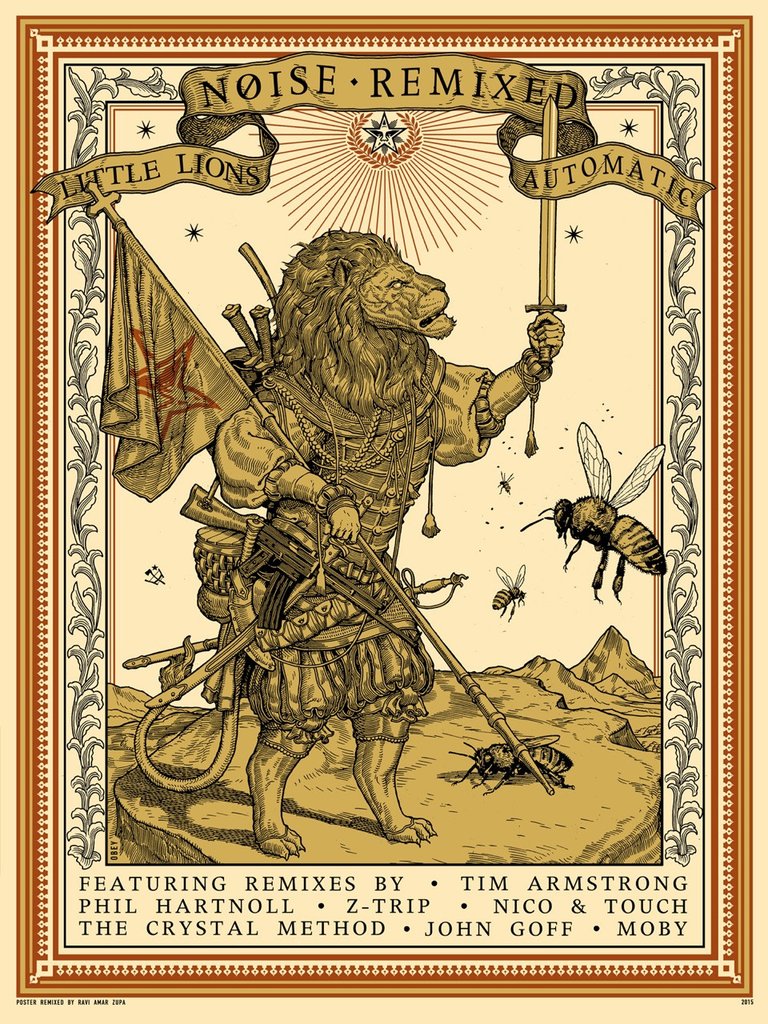 18 inches x 24 inches
Screen print on cream Speckle Tone paper.
Edition of 400
Signed & Numbered by Ravi Zupa.
Limit of one per person/household.
I'm very honored to be part of this project. My friends Shepard Fairey and John Goff are releasing an album with songs remixed by some amazing musicians. I had the honor of remixing the poster for the album. Thank you Shepard Fairey and John Goff for getting me invlolved.